Questions

Hi Guys, I am not sure if it's a bug in the software or may be an operating mistake on my side. Please check the column value of Volume: look for volume 1090.
In the 1st T&S NO VOLUME, in 2nd with filter more than 10 the volume is there, in the 3th in old version is the volume there w/o filter.
The Delta setting is the same in all.
Also please make in VF Anywhere 1) the column Hidden Volume sortable like column Volume and others, 2) make it possible to export the data to excel.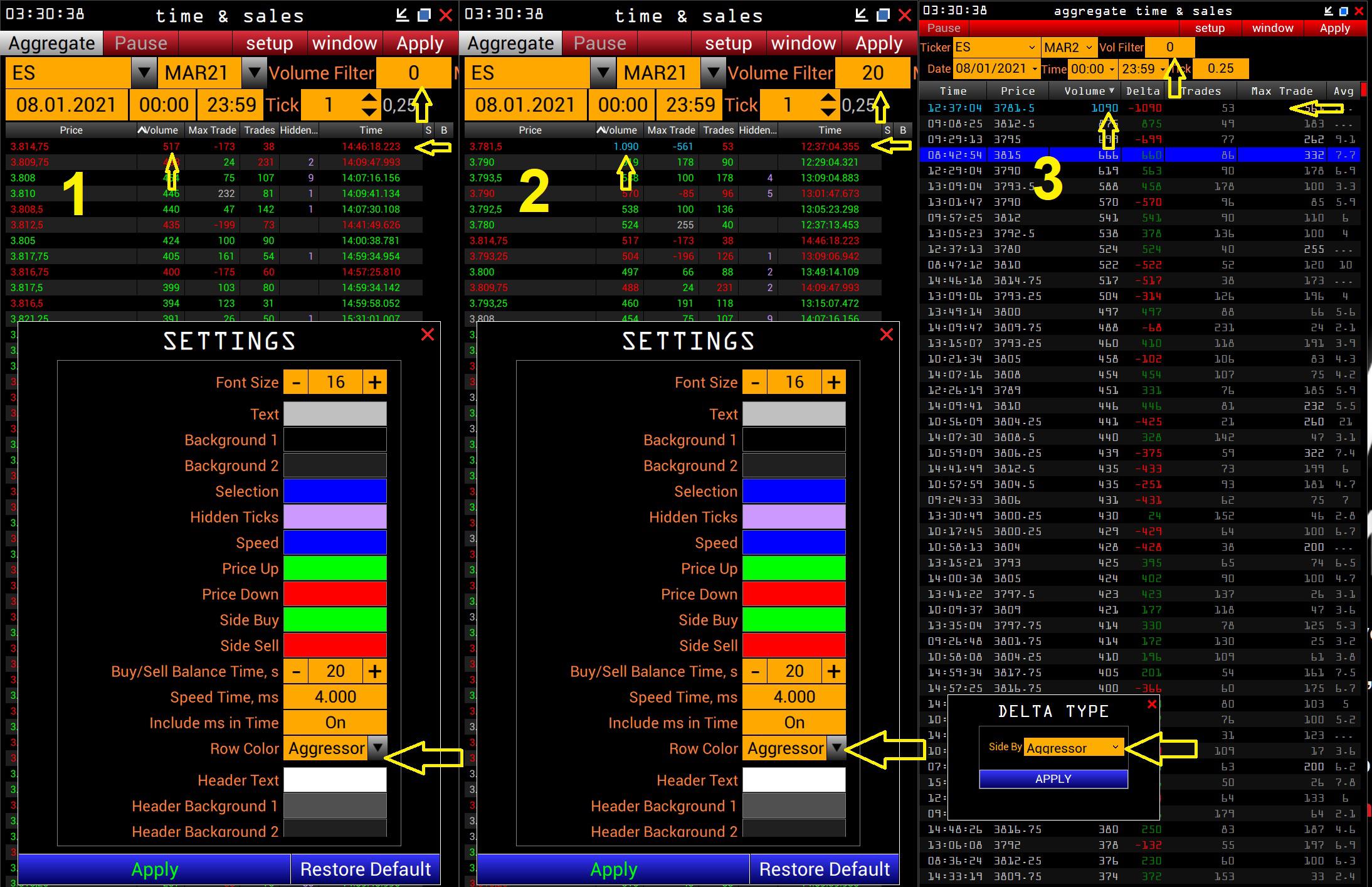 Thanks for your support!